Skip to Content
Waterline Repair & Replacement Services in the Lower Mainland
Choose Speedy Plumbing for Waterline Services
Speedy Plumbing offers a wide range of waterline repair and replacement services throughout the Lower Mainland and the surrounding areas. Our highly-skilled plumbers and technicians can provide superior results quickly and efficiently. With over 30 years' experience repairing and replacing waterlines, our professionals can be trusted to get the job done right the first time. We take immense pride in our work and are committed to offering an unparalleled level of quality, customer service, and skill. If you need waterline repair or waterline replacement, choose Speedy Plumbing for the best service in the Lower Mainland.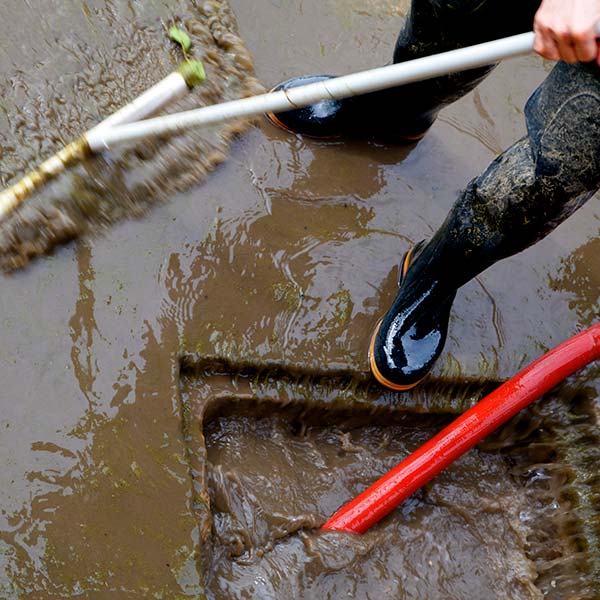 Trenchless Waterline Repair
A common technique used for waterline repair includes pulling a new pipe through the old one. Known as pipe bursting, this fractures the old material outward, essentially creating a new line that doesn't leak. However, this technique requires digging access holes on either side. The method can address many issues. Wear and tear, age, ground shifting, and temperature extremes can damage waterlines. The process may be recommended if:
Water pipes have cracked due to ground movement or a shift in the structure
Tree roots or debris have caused blocked pipes to burst
The pipe has been improperly installed, causing water to leak or back up
Damage has occurred during the freeze/thaw cycle
Accessing the pipe via digging will cause extensive surface damage
Trenchless Waterline Replacement
Our trenchless waterline replacement method avoids digging up the ground around your house to reach underground pipes. We will not disturb your beautiful landscaping. Another option to repair a damaged pipe is pipe bursting. Although this doesn't require a complete excavation, it does involve digging holes on the sides used to access the affected area. The old pipe remains in place as the new one fractures it outward.
No-Dig Waterline Replacement
Taking a personal approach to our work, we strive to meet each customer's unique needs. Our waterline replacement approach causes as little disturbance as possible without causing further damage to lawns, houses, or waterlines. If an underground pipe begins to leak, you can trust us to fix the problem at a reasonable price.
We're Your Go-To Waterline Plumber
We do not charge by the hour for trenchless waterline repair and replacement. We charge a fixed rate for the job and provide a free estimate before we even begin. Are you experiencing a leak, lost water pressure, or water blockages in your drains? We are available 24/7 for waterline emergencies. Are there signs a water pipe at home needs repairs? Speedy Plumbing will promptly fix the problem using a clean, safe, and affordable method. From waterline installation to sewer line repair and sewer cleaning, we do it all. We're your go-to water main plumber for the Lower Mainland. Call today to learn more about our waterline services.
Contact Us Today for 24/7 Free Estimates!