Skip to Content
Premier Hot Water Tank Services in the Lower Mainland
Residential & Commercial Hot Water Tank Services
Speedy Plumbing offers a vast range of services that can solve all your hot water tank problems. No one wants to be subjected to the uncomfortableness of a cold shower, especially when it could have easily been prevented with regular hot water tank maintenance. Our highly-skilled plumbers and technicians have vast experience with residential and commercial hot water tank services and strive to ensure every customer's satisfaction. As a reliable family-owned and -operated business, we make sure to offer all our services at affordable prices. If you need to replace or repair your water heater, choose Speedy Plumbing.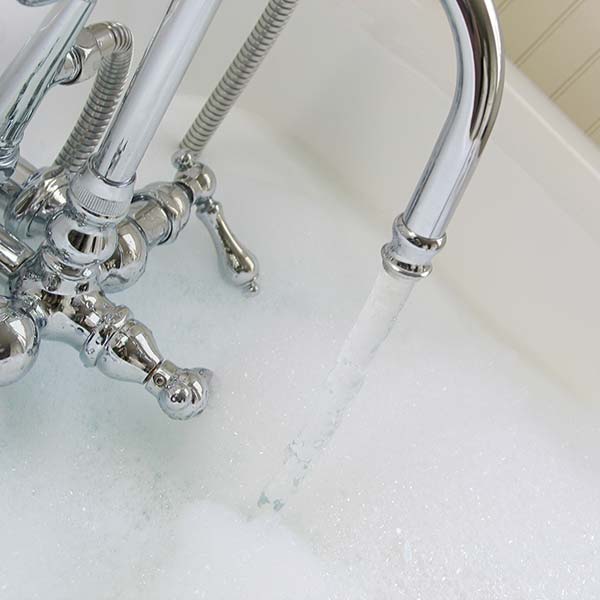 Signs You Need Hot Water Tank Repair or Replacement
There are numerous signs that indicate you need hot water tank repair or replacement. Don't wait for a system failure to call for help. Subtle changes in how your water heater works can signal it needs to be serviced. If you see a leak, the tank needs to be replaced immediately. A flood due to inaction can do exponentially worse and more expensive damage to your home. When trying to decide if your hot water tank needs to be serviced, look for the following signs.
Moisture
This is the most obvious sign of a leak or fracture. It's not uncommon for leaks to occur because metal weakens over time as it expands and contracts with temperature changes. Unless there are leaky pipes or loose connections and fittings, the heater and hot water tank may need to be replaced.
Rust
If water is coming out of your faucets rusty, your hot water tank may be rusting on the inside. This can also come from rusty pipes. There is, however, an easy way to determine if the discolored water is coming from the tank. Use a five-gallon bucket to drain water out of the heater tank and continue until the water is clear. Three or more buckets full of rusty water likely means the water heater and tank need repairs or replacement.
Strange Noises
Hot water tanks are notorious for collecting sediment. As this builds up, the material gets heated each time the system turns on. Once the sediment hardens, you'll hear banging noises and rumbling sounds. Aside from making the system less efficient and increasing the likelihood of additional damage, the noise indicates you need hot water tank replacement.
Cool or Cold Water
Sediment and minerals that settle to the bottom create insulation that prevents a heat transfer from the heater to the water. This problem worsens over time. It will take the water heater longer to work than expected. The constant heating will eventually wear out and damage the hot water tank to the point of failure.
Why Choose Speedy Plumbing?
With over 30 years of experience servicing hot water tanks, Speedy Plumbing is a company you can trust. Our highly-skilled tank repair and replacement professionals are always on hand to address sudden failures or other hot water tank-related emergencies, such as a flood or no hot water. Our certified technicians are familiar with all local regulations, so you can be sure we will fix or replace your water heater tank quickly. You also want to find an experienced, reputable, reliable, prompt, and affordable provider – and that's Speedy Plumbing.
Get In Touch With Speedy Plumbing Today
Speedy Plumbing offers residential and commercial hot water tank services at affordable prices. In fact, we guarantee the lowest prices around, and we offer periodic specials and various promotions on hot water tank replacement services to help you save even more. We take immense pride in what we do. Our expert team is committed to offering an unparalleled level of quality, customer service, and skill. Get in touch with us today for a free estimate to see for yourself how affordable our rates are.
Contact Us Today for 24/7 Free Estimates!